The Elixir Festival is a unique event celebrating lifelong creativity and the contribution of older artists. It was set up to recognise the contribution that older artists make and challenge assumptions about what older people can and want to do. I have enjoyed working with dancers that I first met over 20 years ago and new dancers 20 years older than me.
2017
Knowbody II – included:
The Road Awaits Us – A new commission by Big Dance Theater's Annie-B Parson and Paul Lazar, based loosely on an absurdist play by Ionesco, performed by the Elixir ensemble.
Watch the performance here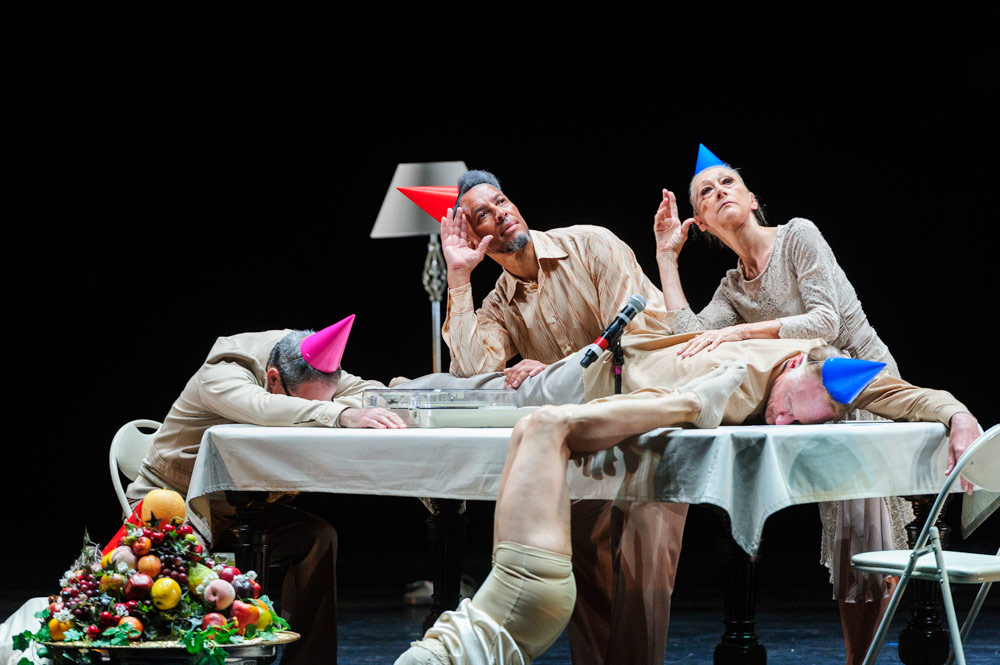 Forest Revisted – Five former London Contemporary Dance Theatre dancers work with five alumni from National Youth Dance Company to pass on knowledge and insight in a work directed by Martin Welton with Robert Cohan CBE (choreographer and founding Artist Director of The Place) using choreography and themes from Cohan's iconic work Forest as a starting point to explore Cohan's knowledge of dance.
Watch the performance here.


Here – Shobanah Jeyasingh works with the Company of Elders, Sadler's Wells' resident inspirational over 60s performance company,
2014
The Elder's Project – choreographed by Jonathan Burrows and Matteo Fargion brings together former dancers from the London Contemporary Dance Company. Check the blog here Watch the performance here